Meet Paul Cefa a graduate from prestigious University of Jos from the department of Film and theatre art he is Currently in Lagos for the BIGGIES MANSION REALITY TV SHOW in Lagos State, and the winner will be going home with 10 million naira worth price a car plus vocation to Qatar.
You can do well to support and follow up the show on your TV screen to support this young talented personality who a Josite, A professional content Creator, Dancer also An Actor.
However, PAUL CEFA have made it to the final stage with 8 housemate remaining out of 30 thought he qualifies with a low vote.
Dear Comrades please we need your support both in cash and kind to bring this trophy home because I believe if everyone on this space can support this movement victory is sure for us, please don't sleep on this young talented creative.
You can Watch show DSTV Channel 369 – GOTV Channel 125 – STARTIMES Channel 104 every Monday to Wednesday by 6pm.
HOW TO VOTE
STEP 1 : TRANSFER THE AMOUNT OF VOTE YOU WANT TO MAKE INTO : VOTE HUB CONCEPT : 1017707942, ZENITH BANK*
E.g: 1,000 = 10 vote
2,000 = 20 vote
5,000 = 50 vote
10,000= 100 vote etc
STEP 2
SEND SCREENSHOTS OF PAYMENT AND PROOF ALSO INDICATE CONTESTANTS NAME PAUL CEFA SEND HERE ON THIS WHATSAPP BELOW
+234 808 811 3273
BIGGIES MANSION
OR YOU CAN SEND TO HIS ACCOUNT SO THAT YOUR VOTE COUNT
OPAY
9047046851
PAUL AUGUSTINE OCHEPO
Dear great minds lets Join our hands together to support our very own both financially and with our prayers.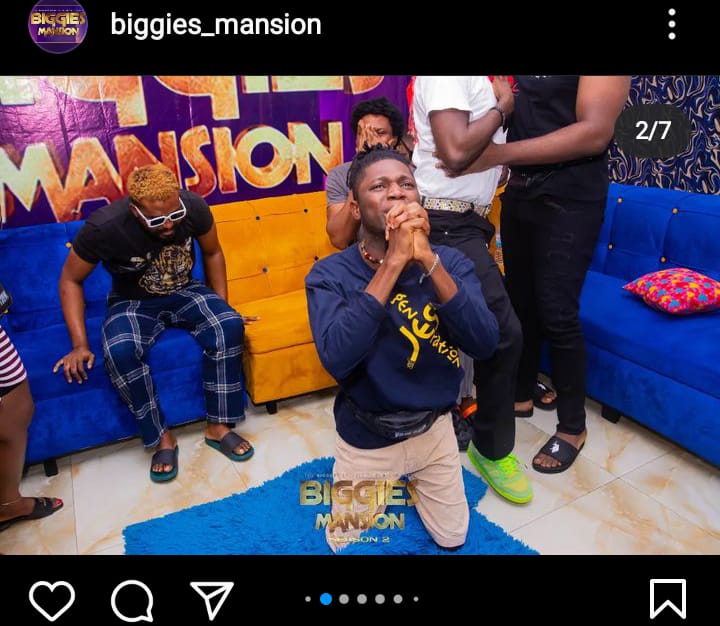 supportpaulcefa
biggiesmansionseason2
#TeamPaulCefa #Lagos #realityshow